This mask right here is a pro at nourishing your hair, scalp and fighting off dandruff. Aloe is universally known for its miraculous and innumerable benefits. As for the skin, it helps the wounds heal faster, helps with many other skin problems and helps in treating scars. As for the hair, it soothes and cures all scalp related problems while nourishing, cleaning and revitalizing the hair strands. These are just a few benefits of aloe; the list goes on and on.
Lemon is another active fighter of dandruff! When you will apply lemon juice, as it is, on your scalp, you will notice a slight tingling in the areas where you have dandruff – that is lemon juice doing its thing. It will make your scalp lesser itchy. Lemon also has conditioning properties in itself. It works as an amazing natural conditioner.
Honey, our third active ingredient, is an antiseptic that will keep dandruff at bay and leave your hair feeling soft and smooth. Honey has nourishing properties that have been tried and tested a thousand times over the years. It is highly nourishing if you apply it as a facial mask and is highly conditioning when used in hair masks.
Aloe, lemon and honey – that is a lot of good stuff for your hair. When all the three ingredients are combined together, the results are deadly (the good deadly). You will discover hair that is super soft and manageable and a scalp that is lesser itchy and flaky. Use it every once a week to fight off dandruff completely and keep your hair revitalized.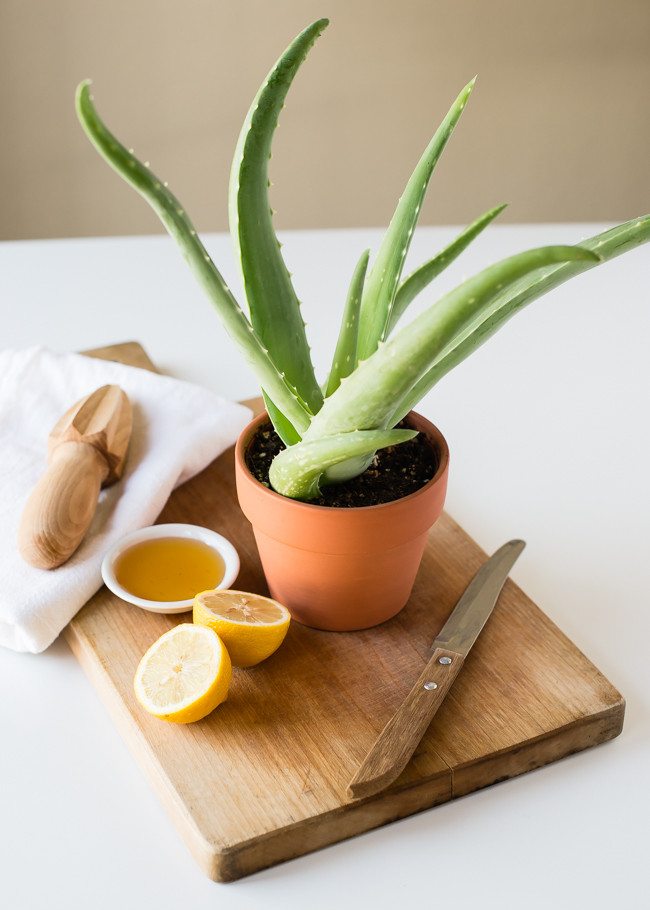 Combine it all, throw it in the blender and apply it on your hair. Witness the magic it does to your hair and love me for the information I have provided to you (JK). All the three ingredients will help you fight dandruff in their own different ways.
INGREDIENTS:
| | |
| --- | --- |
| Aloe Vera Extracts | 2 tablespoon |
| Lemon Juice | 2 teaspoon |
| Honey | 1 tablespoon |
INSTRUCTIONS:
Put all the ingredients in the blender and blend until the aloe extracts are completely shredded. Double the ingredients if you have long hair. Now apply the amalgam to your hair and leave it on for half an hour. Wash it off with a mild shampoo. I would suggest using a homemade shampoo to wash it off.
VOILA!
You have soft, smooth hair with a scalp that is healthier!
– Orby Cooper