Messi and Ronaldo are no doubt the Kings of Football !!
Lionel Messi and Christiano Ronaldo are two great names of the Football world. Messi is an Argentine known footballer who plays as a forward for Argentina national team and the Spanish club Barcelona. Ronaldo is a Portuguese trained footballer who plays as a forward for the Portugal National Team and Spanish club Real Madrid.
Newspaper headlines have varied from "Incredible. Matchless. Unrepeatable. Magnificent. Spectacular. Wonderful. Cheerful. Unbelievable" to "Ronaldo and Messi are the God of football." Who doesn't know them?? EVERYBODY DOES!!! Messi and Ronaldo have spoiled us with the mind-numbing performance of their work. There's just them, their foot, and the ball sticking to them…jogging alongside them like a loyal dog!! These two are for sure the Football kings of this era 2018.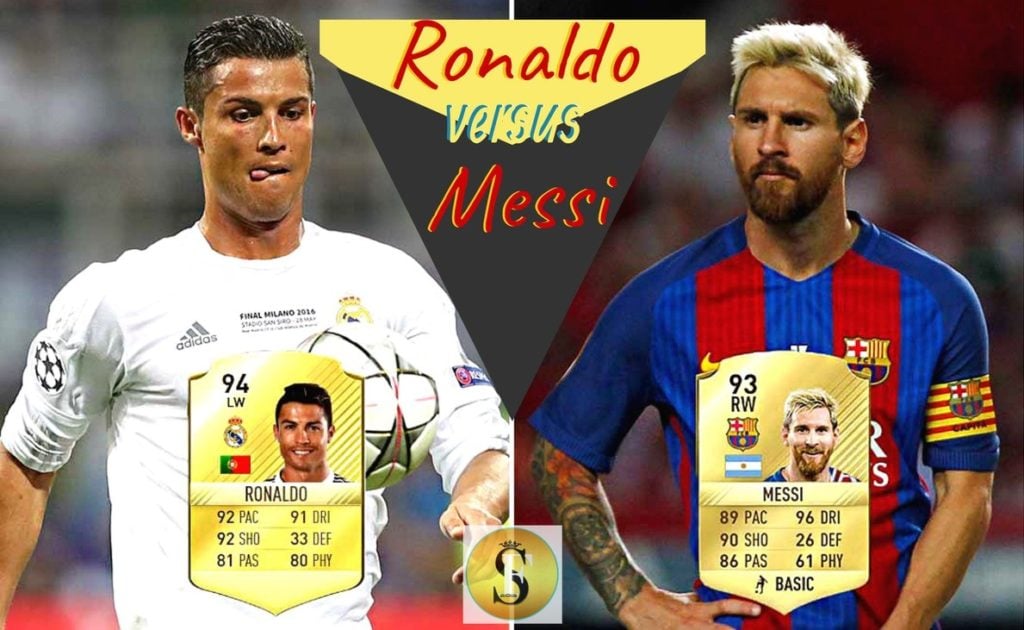 Several footballers have remained at the very top always, and Messi and Ronaldo are one of them. Christiano Ronaldo played for Manchester United, but it is his great consistency during the seven-plus years he's spent with Real Madrid that genuinely highlights this aspect. Here is his goal score across those years – 33, 53, 60, 55, 51, 61, 51 and 42 and he displays no signs of slowing down. He has now 105 goals in the world's finest footballing competition. Ronaldo is 32 now, and he is still beating them in for fun. He is no ordinary being; he is SUPERMAN!!! When we look back at Ronaldo's work, the one superb thing that will surely strike is just how amazing he has been – and for how long he remained that amazing. A European Championship with Portugal. Four Premier Leagues, One Champions League, and One Club World Cup with Manchester United. Two La Ligas and Three Champions Leagues with Real Madrid. It is not the number of honors, though. It is what he has done during those campaigns, and how significant each victory has been for the side associated.
Messi can influence outcomes single-handedly. With a sudden touch or dribble, he can bring the dying game back into life. He's done it for Argentina, and he's done it for Barcelona. When you know you are more skilled than anyone in the history of the world's most famous sport, it would be a pardonable offense if he were to show a bit of pride or throw a bit of anger. But not Messi. He is the most humble footballer. His level of consciousness and understanding to take advantage post analyzing the scenarios (all in one split second) can blow your mind away at times.  The little wizard has redefined figures, stats, and the way we look at football. The analytical benchmark for shock, wonder, and magic have been set higher and higher and higher every single time. Get ready, because when your kid or grandchild reaches up to you some forty years from now and praises the brilliance of a footballer who has scored thirty goals a season or has scored several hattricks in quick succession, and you'll muster up an answer "Meh, I viewed all this and more 50 years ago." You know who to blame.