Are you one of those people who feel hungry after every while?
An hour ago you had breakfast, now you are hungry again and feel the need for brunch?
Then I guess you should go and have brunch, this post is just not for you because not everything that seems yummy is meant to be eaten. These flip flops, for instance, look very yummy but you cannot be eating slippers can you?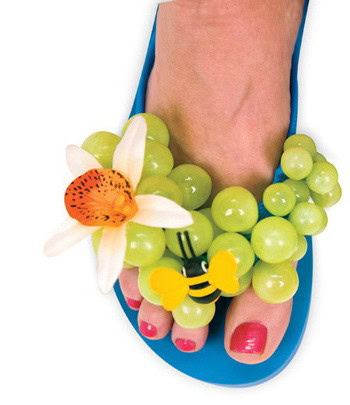 You may wear these slippers at home or you may also wear them out on a casual sunny day and be the centre of attention. (I find them so cute that I could not help myself but write on them)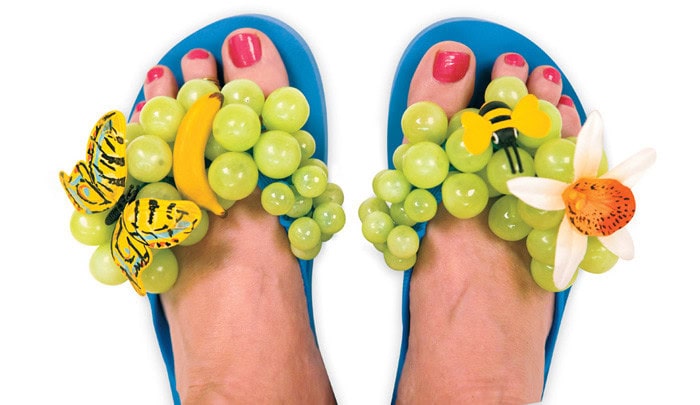 Do you notice the honey-bee sitting on the grapes?
Super cute! It looks like it is sucking on the fruit's nectar.
And do you see the butterfly sitting on the other slipper?
It makes them all the more cuter and wanted by the ladies out there.
If it wasn't thanks to the tiny banana in the middle, the strap would look like being made out of real grapes.
If you want one of these then they are pretty easy to find. All you have to do is type; 'grape jelly flip flops in (your country's name here)' in the search box and click on the search button. You can go ahead and buy from the site offering them or you may choose to explore the market and shopping malls for it, whatever you like.
Orby Cooper.